Understand the Customer Relations you should know!
Sociomile
Penulis :
Administrator
- Monday, 01 August 2022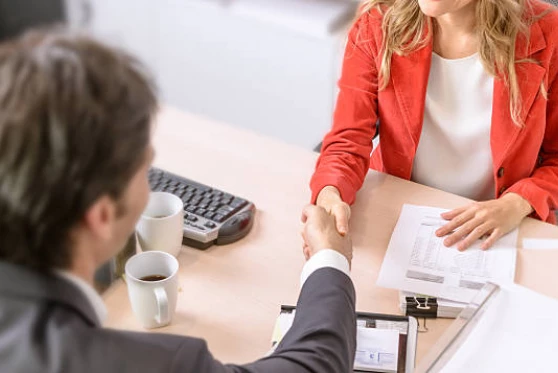 "Customer relations is a strategy that you should utilize to bind your customers closer. Check it out here!"
Customer relations refers to the processes used by the business to engage with customers and create long-term relationships with them. It ranges from helping customers with their day-to-day queries to creating long-term policies that lead to customer success. Customer relations encompasses many activities. If done correctly, it can produce positive results such as higher customer retention, increased Customer Lifetime Value (CLV), and stronger customer relationships.
What is Customer Relations?
Customer relations is the effort a company makes to create sustainable relationships with its customers. Often using customer relations to enhance long-term marketing strategies, these activities can range from updating communication methods to fully developing the customer experience.
Each company often chooses a specific approach to customer relations that suits the needs of their customers, but usually the goal is to maintain a constructive environment for solving problems while collecting valuable feedback for future improvements. This is best described as creating a win-win relationship that provides value to both the customer and the company.
Customer relations may not be a new topic in business, but what has changed is the way we interact. With today's digital and web-based environment, customers are more easily and continuously looking for more convenient ways to communicate with companies and brands.
Moreover, with more efficient solutions provided to companies for the production and distribution of their products, a key differentiator is the ability to create engaging customer experiences. It is important to remember that these customers need to drive significant opportunities for companies as there is a clear difference between customer expectations and a company's ability to deliver.
Read More: Customer Relationship: Pengertian, Tujuan dan Manfaat
Why is customer relations so important for companies?
The main benefit of customer relations is the effect you can have on long-term customer retention. Building trust for now means giving your customers what they want, both in terms of product performance and the services your company provides.
Thinking about your entire engagement with customers can help identify weak points that can lead to customer disappointment. Finding and improving those capabilities with an approach can result in higher customer satisfaction over time.
Through customer relations development, your company can take a proactive approach to building customer relations. Unlike customer service activities, which tend to be reactive and based on urgent customer problems and needs.
It is important to be proactive with customer relations but also to involve customers in the process by gathering feedback and keeping communication channels open. Involving your customers gives them a voice in your future direction, allows you to anticipate future needs, and builds immediate trust.
Loyal customers can provide some important feedback to your company and among the people they trust. Word of mouth can help your brand get noticed, depending on the experience each customer has. It's important to find ways to make every interaction between customers and brands meaningful.
Your product and brand may get them to buy, but an ongoing relationship is what makes customers stay or makes them leave. Developing your customer relations competencies can be the key difference maker.
Three Difference between Customer Relations and Customer Services
You may think they are one and the same, but customer services and customer relations are different from each other. Customer services is what your company provides to ensure customer success. It is the go-to function that customers now expect at the first point of interaction with your business. Companies can provide proactive customer service features, but most customer service functions are delivered in response to customer actions.
Customer relations is different because it consists of inbound and outbound actions taken by your company. It considers your organization's ability to react to current issues as well as your approach to improving future experiences. Customer relations focuses on the proactive steps you take to engage customers and improve the customer experience.
Customer relations cover all the important functions that customer service performs, but it also includes efforts made before and after customer interactions. While responding to immediate customer needs is a great way to provide excellent customer service, finding solutions to future obstacles is how your company can build positive customer relations.
Read More: Pentingnya Customer Relations Bagi Bisnis
Benefits of Customer Relations
Now that you know how customer relations are different from customer service, why should you prioritize it and what benefits can you gain? Here are 5 points that highlight the importance of effective customer relations:
#1 Customer Loyalty
It doesn't matter if you own a small cafe or run a multi-million IT company, loyal customers drive your business moving forward. For example, how do you visit the same cafe to get your favorite cup of coffee every time you're around that location? Creating positive relationships with your customers is one of the best types of loyalty. While it may cost your business to invest in building positive customer relations, but in the end, you are rewarded with a loyal customer base.
#2 Customer Satisfaction
The business that succeeds in customer relations creates the right environment for customers to share their honest feedback. For such business, strong feedback is central to their operations. But what are the benefits of building strong feedback?
By capturing customer feedback over time, you can seamlessly assess your customers' needs. You can easily gauge how satisfied they are with your services, employees, or their overall experience with your business. When customers engage with a brand that values their feedback and wants to improve their experience, customer satisfaction levels automatically rise.
#3 Customer Retention
One of the main benefits of a pleasant customer experience is that it can persuade people to buy products or services more than once. But what actually causes repeat purchases? The truth is that repeat sales are not accidental and happen when you make it easy for customers to buy from you and help them across multiple contacts. Even a small gesture like a thank you email can make a customer feel appreciated regardless of their purchase amount.
#4 Competitor Research
No matter what you're selling, you most likely have business competitors in the market who have the same target audience as you. So how do you stand apart from those competitors? Another importance of customer relations is to put your brand right above your competitors. While customers often complain about feeling like they mean nothing to a business and are taken for granted, customer relations can make your business run better. It can give your brand a unique identity and make your customers choose you over the competition.
#5 Boost Employee Morale
The quality of service and attention you provide to your customers has a direct impact on the type of work environment you create for your company. When employees see that you respect your customers, are kind to them, and are willing to go the extra mile, they feel more connected to the values on which your company was founded. Therefore, building positive customer relations is a great way to boost employee morale and make them love what they do.
Conclusion
Customer relations is one of your ways to build good relationships for your customers, this is certainly very important for you to do this because it can indirectly increase sales. Sociomile is a tool that can manage company customer relations in an organized manner. This one tool from Ivosights integrates 13 digital channels in just one dashboard. More information can click the link here!
Saatnya Meningkatkan Layanan Interaksi Pelanggan Bersama Ivosights!
Hubungi Kami