Live Chat Widget, an Easy Solution to Communicate with Customers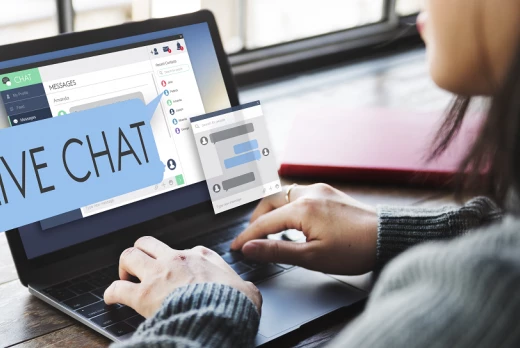 "Sociomile will help you to provide live chat widget services that can integrate 13 digital and voice channels in one dashboard"
Have you ever visited a website and received a pop up message with a greeting message and an invitation to interact via a live chat widget? This way of communicating via widget is very simple and provides an easy solution to communicate with customers or businesses. How? Customers can directly press the widget or icon at the bottom corner of the website page to connect with the helpdesk team without needing to switch applications.
This service is usually in the form of a chat or form that your customers can fill in with various purposes, such as questions, complaints, requests and so on for the products or services you offer to them. Not only that, live chat has several benefits. Some of them are:
#1 Easy communication to customers
With live chat, customers who want to contact you will find it easier, because there is no need to change devices from laptops to smartphones, just with the WhatsApp widget installed on your website.
#2 Increase customer satisfaction and trust
Using this service also increases the speed in responding to customers who contact you. This ease and speed can increase customer satisfaction. Domino effect, the speed in responding can increase customer trust will also increase, because customers can chat directly with your team.
Read More: Mengenal Live Chat Widget pada Layanan Customer Service
#3 Save customer support costs
Customer service with a call center can usually only handle one customer per time, but the live chat widget allows your customer service team to handle several customers at once, thus saving customer support costs because it does not require many people in the customer service team.
#4 Establishes customer relations
By interacting with customers, you can collect data related to customer behavior, preferences, opinions. You can use this data as a basis for developing products and business strategies in the future.
#5 Increase sales
Simplicity, satisfaction, and trust in your service can increase sales. Why? These things can bring new customers. In fact, existing customers will be more loyal to your company and may even place repeat orders.
The live chat widget service are included in the customer service category and generally has supporting features, such as 24/7 online support, ticketing support, integration with CRM systems or customer databases, automated messages, and many more.
To provide maximum live chat widget services to your customers, Sociomile is the right choice. The platform was created by Ivosights and able to integrate 13 digital and voice channels in one dashboard. Not only that, this platform can be customized according to the needs of each different company (custom workflow). Sociomile, the most complete for similar systems.
Saatnya Meningkatkan Layanan Interaksi Pelanggan Bersama Ivosights!
Hubungi Kami