Listen to Your Customers on Social Media
Ripple10
Penulis :
Administrator
- Thursday, 21 July 2022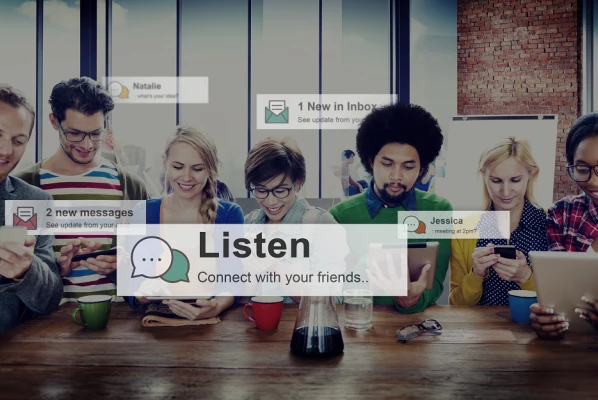 "Ripple10, not only collects customer data / listens to complaints, but you can get insights about customer preferences for products or services"
Listening to customers is a must. No matter what form of communication the customer expresses (positive or negative), as a brand, we must listen and respond as best we can. There are many benefits that a brand will get if it listens to customers, including being able to mapping the right channels for a brand, seeing customer sentiment towards the brand, being able to identify how well a brand campaign is doing, and others.
Listening to customers is certainly not an easy thing, considering that many digital channels are used as a media for communication. However, the process of listening to customers will be easier when using digital listening tools such as Ripple10. Luckily, by using Ripple10, we not only listen but will also get insight into competitors and other excellent features such as buzzer tracking, public relations dashboard, and alert system.
Read More: Opini Publik di Media Sosial Memengaruhi Reputasi Sebuah Brand
When listening to customers on social media, especially using digital listening tools, there are several things we should pay attention to, as follows. 
1. Identify the Channels Where Customers Are Messaging
It's worth pointing out that we shouldn't just identify what customers are talking about, but also identify the channels where customers are talking about our brand. Rather than just focusing on certain channels such as Twitter and Facebook, it is better to also pay attention to other social media such as LinkedIn, Instagram, corporate blogs, or portals. Remember, the characteristics of customers on each social media are different. In fact, focusing on various social media channels will allow us to listen to our customers more. Also, by focusing on various channels, it will allow us to strategize on how to elevate the content on each channel.
2. Learn Competitor Strategies
When using a digital listening tool, choose a tool that has a feature to analyze competitors such as Ripple10. By analyzing competitors, we will gain a lot of insight into things that have been successful or unsuccessful when implemented by competitors in our industry. We can analyze these competitors by listening to what customers think about our competitors and the actions they take.
3. Collaborate with Teams for Further Execution
Digital listening tools will provide a variety of information, from customer complaints or feedback that need to be responded to appropriately, to ideas about the most effective content for customers. Not only that, we can implement the complaints or feedback from customers to make the product better. That's why, to execute some of these things, we need to collaborate with teams such as Customer Service, Content Marketing, and Product Development.
Read More: 5 Tips Dasar Menggunakan Media Sosial sebagai Customer Service
4. Check Data, Analyze, and Execute
When getting the data generated, the next step is to check the validity of the data or filter out data from bots (comments from robots). After that, we have to map out what customers really want from our brand, responses about the marketing content we post, and so on. 
If we pay attention to the four things above, we are not just collecting data about customers or listening to their complaints. However, more than that, we will also get insights about what customers want about our products or services, competitor analysis, the right channels, to the content that customers respond to the most. However, by using the Ripple10 digital listening tool, we can get all these data and insights easily. After all, Ripple10 has more complete features and has the ability to get data or insights as above.
Saatnya Meningkatkan Layanan Interaksi Pelanggan Bersama Ivosights!
Hubungi Kami